At least 16 people are reported dead in a ghastly accident at the Kintampo Water fall in the Brong Ahafo Region.
Reports indicate that the accident occurred at about 4.30pm on Sunday [March 19, 2017], when a huge tree run off the top of the water fall, descending on the dozens of revelers who were swimming beneath the fall.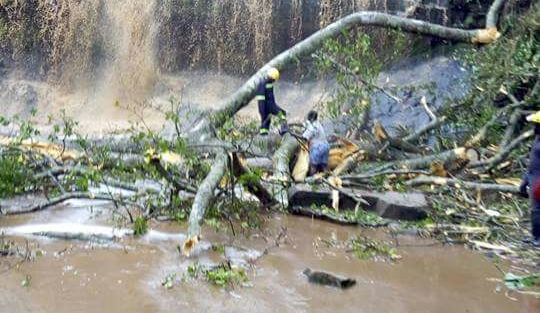 Officials of the Ghana National Fire Service and the Ghana Police Service are currently at the scene trying to rescue persons suspected to be trapped under the tree.
An eyewitnesses, Awudu Isahaku who spoke to Citi News said, "There was a heavy wind in the Kintampo area earlier today… So the huge tree fell at the top and descended onto the people who were swimming in the river beneath the fall. It has killed about 16 people. We are down here with chainsaw machines cutting the trees in attempt to save the many others trapped under the water. Personnel from the Ghana Police Service, Ghana National Fire Service and even some traditional leaders are here."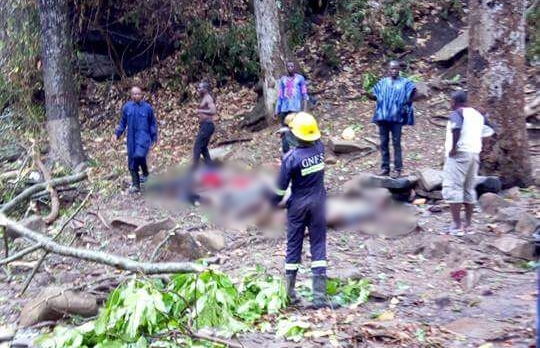 The Kintampo Divisional Police Commander, Chief Superintendent, Desmond Owusu Boampong told Citi News 17 bodies have been retrieved so far.
Many of the revelers who were at the scene when the unfortunate incident occurred are believed to be students on excursion to the Waterfall.
Reports say about 18 people who are in very critical condition have been rushed to the Kintampo Municipal Hospital for treatment.
EnterGhana.com | Credit: Citifmonline.com | 16 feared dead; others missing in Kintampo waterfall accident
Have a say. What do you think? Drop comments!